Our staff is made up of dedicated, knowledgeable individuals who have personal passion for working with vulnerable populations and making a difference in people's lives.
ICAN's management team has years of experience working with people with a variety of disabilities and diagnoses. Click below to learn more about each team member, the work they do at ICAN, and their involvement in the local community.
Tracy Jevning
Founder
Tracy Jevning was not just the founder of ICAN, she was our fearless leader and cherished friend. She passed away in September, 2017, but leaves behind a legacy of compassionate service that continues to impact the lives of others.
Tracy organized ICAN in June 2000 after seeing a need for care and advocacy for vulnerable populations in her community. Her passion for serving people with disabilities began at a young age. As a child, she grew up with an aunt and cousin who both have Down syndrome, and her parents and grandparents were foster parents to children and adults with and without disabilities. As ICAN's former CEO, Tracy turned her passion into not just a business, but an extended family, one built on independence, open communication, and strong relationships.
Enriching lives and building community has always been at the heart of Tracy's vision for ICAN, and we will continue to honor an celebrate it as we move forward with her inspiring presence. 
Mike Jevning
CEO & Maintenance Operations Director
Mike has been involved with ICAN since it opened in 2000, serving both as part owner with his late wife, Tracy, and as ICAN's Maintenance Operations Director. In October 2017, he became CEO and is responsible for ensuring that the ICAN community and its programs continue to thrive and expand with changing needs.
As ICAN's Maintenance Operations Director, Mike is also responsible for ensuring that our homes and properties remain beautiful and functioning properly so that they add value to the neighborhoods in which they reside. Whether handling routine maintenance or emergency situations for ICAN homes or vehicles, he is the go-to guy that everyone in our community relies on and looks forward to seeing.

Tiffany Lynch
Chief Financial Officer (CFO)
Tiffany was hired at ICAN in 2002, working as the first Personal Support staff at the original Community Residential Setting House 1. During those first few years, she took on extra duties in an effort to learn more and was promoted to Personal Support Manager in 2005. Two years later, she was promoted again to the Financial and Benefits Direct position and began taking classes at South Central College, where she earned her AAS degree in Accounting.
Today, Tiffany is ICAN's Business Development Director, managing its financials, marketing, public relations, and business operations and development. She is active at her children's schools, community, and has previous experience as a Special Olympics coach.

Linda Ebnet
Administrative Services Director (ASD)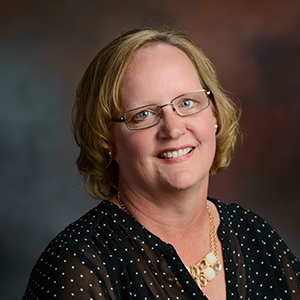 Linda started her career with ICAN in January 2002. She began working part-time in the office and part-time doing direct care. As ICAN grew she then became the Administrative Services Director.
Linda has been involved in the community by volunteering at Sacred Heart Church, Girl Scouts and working at I.C.E. (Independent Citizens for Empowerment) events.

Jen Williamson
Chief Operating Officer (COO)
After coaching Special Olympics Volleyball in Mankato, Jen found personal joy and warmth from working with people with disabilities. This volunteer opportunity eventually brought her to MRCI, where she worked as a Human Resource Technician and helped provide employment opportunities and assistance for people with a variety of diagnoses, including mental health, developmental and physical disabilities and traumatic brain injuries.
In March 2004, Jen came to ICAN. In her role, she has supported the growth of nine community residential settings, in-home services in Steele County, leisure and community activities and an annual ICAN talent show. Over the years, Jen has remained actively involved in the Waseca community, currently serving as a board member and treasurer for Achieving Dreams for Disabilities, and since 2008, has worked as an instructor at Physical Intervention Alternatives.

Megan Johanneck
Program Operations Director (POD)
Supporting others has been a central part of Megan's life for as long as she can remember. Growing up with parents who worked in the human services field, she tagged along on many outings and group activities, eventually leading her to begin her own career. She worked in the field for several years and became a Special Olympics coach before starting at ICAN in 2008 as a house manager, encouraging and empowering individuals to live their lives to the fullest.
Megan obtained a Community Social Service AAS degree from South Central College, becoming the first person in the program to successfully complete a portfolio and pass with the experience and knowledge she had learned. She started teaching Behavior Modification to employees, offering ways to handle challenging situations and problems in a positive manner. Currently, Megan teaches and supports employees with Physical Intervention Alternatives class. Megan stays busy on the Board of Education at St. Paul Lutheran Church and volunteers with Boy Scouts of America.

Marsha Cichos
Personal Support Director/Designated Coordinator
Marsha developed a love of caring for others early in life. Immediately following high school graduation, she worked for 5 years at Lake Shore Inn Nursing Home in Waseca. In 1992, she started at Elm Homes, a provider of residential support services to children and adults with disabilities. During that time, Marsha worked direct care, managed facilities and became involved with Special Olympics events. Ten years later, she was excited for a change and became the first Personal Support Manager of ICAN's original supervised living site in Waseca. One year later, she took on ICAN's second Community Residential Setting.
In May 2006, Marsha graduated from South Central College in North Mankato with a Community Social Service AAS degree. In her position as Personal Support Director, Marsha now oversees four supervised living sites and in-home services. Marsha is a Certified American Heart Association Instructor in First Aid and CPR, offering training and certification to all new and current ICAN employees.

Nicole Rux
Personal Support Director (PSD)
Nicole has served people with disabilities for over a decade. She started her career with ICAN in 2009, working direct care in Waseca. In 2012, Nicole became a Personal Support Manager, striving to assist in giving the best life possible by helping individuals build daily living skills for independence. That same year, Nicole chose to further her education and enrolled in Rasmussen College. She maintained full-time employment as a manager, and completed her internship with ICAN in the fall of 2013. Nicole graduated in 2014 with an Associate of Applied Science degree in Human Services and was promoted to Personal Support Director.
Nicole enjoys spending quality time and building relationships with the individuals served at ICAN. She is caring and passionate about helping others, and enjoys advocating for what is in their best interest.

Interested in joining the ICAN team?
Visit our Careers page and submit an application.
Save
Save
Save
Save